When Do You Need a General Surgeon?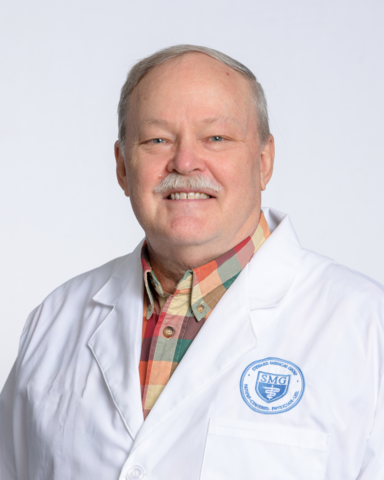 As is often the case, at some point in our health care journey, traditional, non-surgical methods are no longer beneficial, and we require something more. At this point, your physician may refer you to a general surgeon for advanced diagnosis and surgical treatment.
If the prospect of surgery leaves you scared or anxious, fear not! Being referred to one of our general surgeons at Scenic Mountain Medical Center means you can enjoy the many benefits that local community hospital care can provide.
 "The most important part of having local community hospital care is that you are close to your own environment and your family is available to provide additional help that you may need in the recovery process," Scenic Mountain Medical Center general surgeon Steve Cox, MD explains. "Wound healing, nutrition and being at home in your own environment are critical to a successful outcome for surgery of any kind."
Our general surgeons have broad knowledge and skill in a variety of procedures and fill an important role in medical care. They are highly educated in the diagnosis, pre-operative, operative and post-operative management of patient. A general surgeon therefore is invaluable to providing surgical care for the whole patient, before, during and after.
Dr. Steve Cox advises, "The importance of the patient-physician relationship is one of establishing trust. Having a surgeon who is not only qualified but also compassionate in their care will lead to the best outcomes."
During your initial consultation, it is important to establish a good relationship, where you feel comfortable asking questions about your health care. Your surgeon will explain the procedure, answer any questions you might have and advise on how you should prepare for the surgery.
Today, most general surgeons are familiar with minimally invasive techniques. Laparoscopic surgery involves much smaller tools including tiny cameras that let the surgeon see what's going on inside your body. These specialized instruments mean that the surgeon can make much smaller cuts than they would with traditional procedures.  
"Minimally invasive surgery is at the forefront of medicine today," Dr. Cox explains. "The advantage of this approach is basically smaller incisions which accompanies less pain and a quicker recovery."
Regardless of which surgical option is best for you, rest assured that our Scenic Mountain Medical Center general surgeons will be with you every step of the way offering support, expertise, and compassion.
---
Steve Cox, MD - General Surgeon 
Scenic Mountain Medical Group - General Surgery
1501 W. 11th Place, Suite 100, Big Spring, TX 79720
(432) 263-6018 | Request an Appointment