COVID-19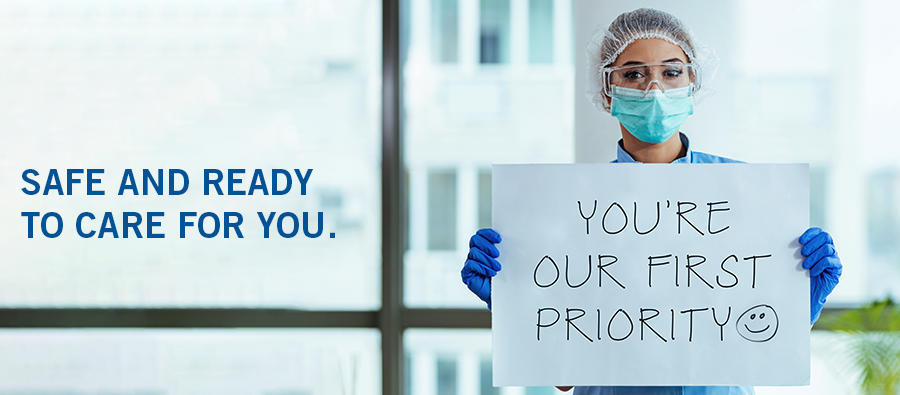 At Scenic Mountain Medical Center, we're taking precautions to make sure our hospital is clean, safe and ready for your next visit.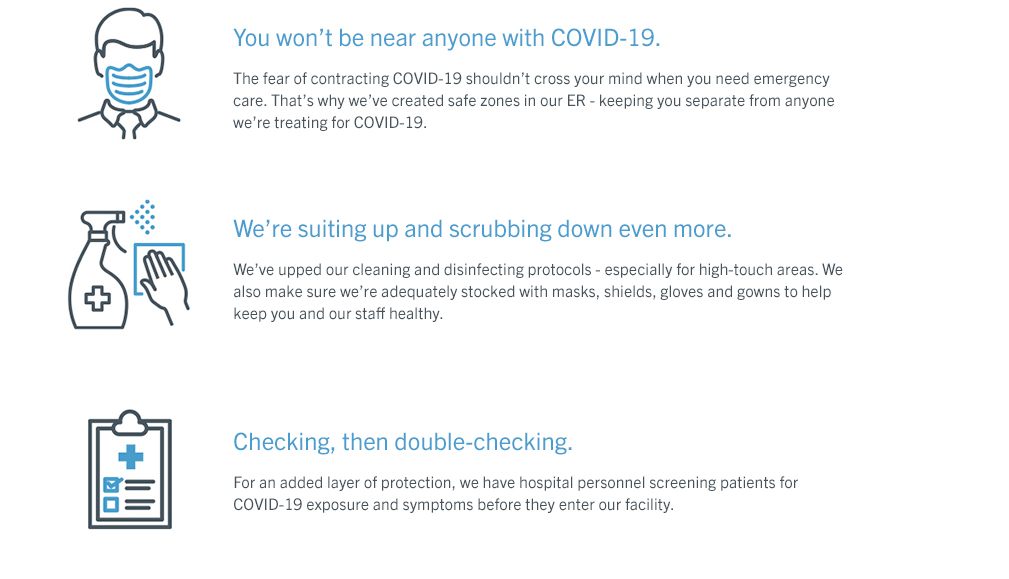 Your health and safety are our top priority.
The health and safety of our patients, visitors, employees, and our communities remain our top priority at Scenic Mountain Medical Center (SMMC). Therefore, in line with the latest guidance provided by the CDC and the Texas Department of State Health related to COVID-19, we maintain limited visitor policy for the following areas.
Visitor Policies 
Effective Wednesday, April 7th, Scenic Mountain Medical Center (SMMC) will reopen its facility to visitors. Visitors for patients admitted with COVID-19 will still be restricted, but will be opened up for all other patients during set visiting hours.
Visiting hours:
Monday-Friday from 7 am to 7 pm 
Saturday and Sunday from 9 am to 5 pm
If you are experiencing a cough, fever, sore throat and/or shortness of breath or have been in direct contact with someone who has been diagnosed with COVID-19, please call your primary physician's office. Your physician will help determine whether you may come in for an appointment, or if you should stay at home and await further instruction. If you do not have a primary care physician please call
Thank you for your understanding and cooperation as we work to keep our community safe.
What to do if you're sick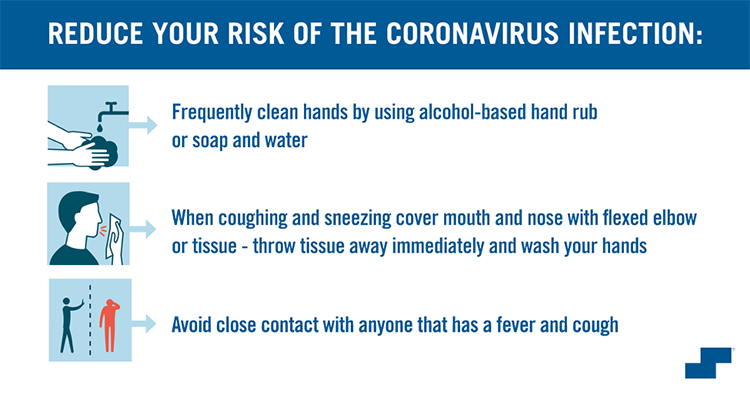 Stay home except to get medical care
Stay home: People who are mildly ill with COVID-19 are able to recover at home. Do not leave, except to get medical care. Do not visit public areas.
Stay in touch with your doctor. Call before you get medical care. Be sure to get care if you feel worse or you think it is an emergency.
Avoid public transportation: Avoid using public transportation, ride-sharing, or taxis.
Social Distancing
As much as possible, you should stay in a specific "sick room" and away from other people in your home. Use a separate bathroom, if available.
Limit contact with pets & animals: You should restrict contact with pets and other animals, just like you would around other people.
Although there have not been reports of pets or other animals becoming sick with COVID-19, it is still recommended that people with the virus limit contact with animals until more information is known.
Call Ahead before visiting your doctor
Call ahead: If you have a medical appointment, call your doctor's office or emergency department, and tell them you have or may have COVID-19. This will help the office protect themselves and other patients.
Monitor your symptoms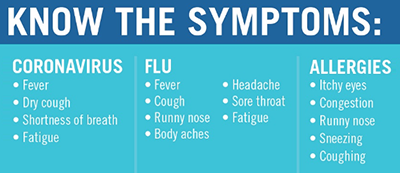 Seek medical attention, but call first: Seek medical care right away if your illness is worsening (for example, if you have difficulty breathing).
Call your doctor before going in: Before going to the doctor's office or emergency room, call ahead and tell them your symptoms. They will tell you what to do.
Use the SMMC phone screening by calling: 432-268-4785. This hotline is available 24/7.
Where to get tested
Outpatient COVID testing
Gregg Street Clinic
2301 South Gregg St
Big Spring, Texas 79720
Clinic Hours: 8:00 am to 5:00 pm, Monday - Friday  
910 S Main St
Big Spring, TX 79720
Clinic Hours: 8:00 am to 5:00 pm, Monday - Friday  
West Texas Medical Plaza
1501 W 11th Place
Big Spring, Texas 79720
Clinic Hours: 8:00 am to 5:00 pm, Monday - Friday  
Medical Supplies Donations
At Scenic Mountain Medical Center, we are humbled by the generosity of all who have inquired about donating medical supplies to support our staff and patients during the COVID-19 outbreak. We are gratefully accepting donations of medical supplies for our "Rainy Day Bank."
Donations must be in unopened, original packaging and in accordance with approved hospital standards.
Requested donation categories include:
Disinfection Wipes & Liquids
General Purpose Hand Cleansers
Disposable Head Covers/Caps
Disposable Gowns
Disposable Gloves
N95 Respirator Face Masks
Powered Air Purifying Respirators (PAPRs)
Disposable Face Masks
Face-shields/Goggles/Safety Glasses
Coveralls/Scrubs
Shoe-covers
Donations can be delivered:
1. By Mail to: SMMC (Attention to Materials)
1601 W. 11th Place
Big Spring, Texas 79720
2. In person (with scheduled delivery)
Please do not drop off. To schedule a drop off time/location, contact Daniel Moreno at 432-553-1271 or April Arms at 432-213-0740 or by emailing Martin.Morenoii@steward.org or April.Arms@Steward.Org