Scenic Mountain Medical Center Offering $79 Mammograms During October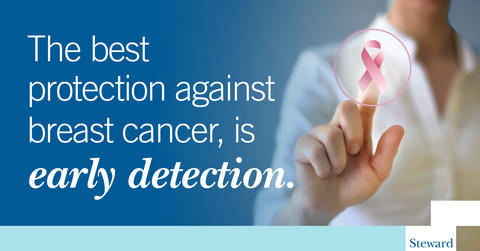 During the month of October and in observance of Breast Cancer Awareness month, Scenic Mountain Medical Center is offering 2D mammograms for $79. To qualify for this special price, mammograms must be purchased in October but they may be redeemed at a later date.
According to the American Cancer Society, one in eight women will develop breast cancer. In 2020 it is estimated that a record 276,000 new cases will be diagnosed, and there is a one in 38 chance of dying from breast cancer.
In the midst of the COVID-19 pandemic, it is important not to postpone annual screening mammograms. Scenic Mountain Medical Center is encouraging women who may have delayed their mammograms to schedule the screening now, because when breast cancer is detected early, life-saving treatment can begin immediately.
"Breast cancer deaths in America have been declining for the last two decades, even though the rate of new cases has stayed high," said Dr. Rohith Saravanan, chief medical officer at Scenic Mountain Medical Center. "Much of that success is due to early detection and better treatments for women. As a primary care physician, I strongly encourage women to get a mammogram."
Typically, most mammograms take less than 20 minutes and use less radiation than a standard x-ray. A mammogram is a low-dose x-ray that allows doctors called radiologists to look for changes in breast tissue. A mammogram can often find or detect breast cancer early, when it's small and even before a lump can be felt. This is when it's easiest to treat.
The American College of Radiology and Society of Breast Imaging recommend that all women should have a risk assessment at age 30 to see if a screening earlier than age 40 is needed. Women who were previously diagnosed with breast cancer are recommended to be screened with an MRI (magnetic resonance imaging).
For women of average risk, the ACR and SBI recommend annual mammograms starting at age 40, with no upper age limit as long as the woman is in good health. A screening mammogram can help detect breast cancer in its earliest and most treatable stages.
For the protection of patients and staff, Scenic Mountain Medical Center is pre-screening all patients for any COVID-19 symptoms, requiring masks for staff and patients, and cleaning commonly touched surfaces with greater frequency.
To schedule a mammogram and arrange payment for the $79 rate, please call (432) 264-0602.