Scenic Mountain Medical Group Welcomes Local Family Nurse Practitioner, Jonathan Morales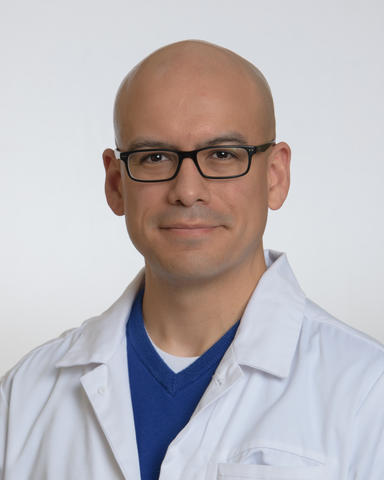 Scenic Mountain Medical Group is pleased to welcome Jonathan Morales, board-certified Family Nurse Practitioner. Jonathan has 15 years of healthcare experience encompassing emergency medicine, hospice, orthopedics and post-surgical care. His practice is developed around his ability to treat patients using evidence-based practices and interventions. He believes patient education is the fundamental foundation of creating positive outcomes for treatment. His areas of interest include:
Diabetes
Hypertension
Asthma
Small Laceration Repairs
Men's Heath
Childhood illnesses
 
Jonathan is a Big Spring native and graduate of Big Spring High School. He later attended Howard College to obtain his Associates Degree in Nursing, and his Bachelor and Master of Science in Nursing from the University of Texas at Arlington. After completing his nurse practitioner training, Jonathan started his practice in his hometown with Scenic Mountain Medical Group.
"I am thrilled to announce to our community that a home-grown healthcare provider has joined Scenic Mountain Medical Group," said Stacey Brown, president of Scenic Mountain Medical Center. "Jonathan is a perfect example of why! He grew up in Big Spring, has settled down with his family in Big Spring, and is now ready and eager to take care of his Big Spring family and friends each and every day. We will work hard to support Jonathan's practice so that he'll be a member of our healthcare family for years to come."
Jonathan is board certified by the American Academy of Nurse Practitioners and holds several certifications including:
Basic Life Support for Healthcare Providers (BLS)
Advanced Cardiovascular Life Support (ACLS)
Pediatric Advance Life Support (PALS)
 
"I believe that providing continuous patient education is the basis of medication compliance," said Morales. "It helps patients to understand their disease processes better and assists in the development of long-lasting patient/provider relationships."
Jonathan sees patients of all ages from early childhood through adulthood. Jonathan is fluent in English and Spanish and accepts same day appointments for patients. His practice is located at 2301 South Gregg Street. Appointments may be scheduled by calling 432-267-5531. For more information on Jonathan and his practice, visit https://providers.steward.org/tx/big-spring/Jonathan-Morales-2301-south-gregg-street